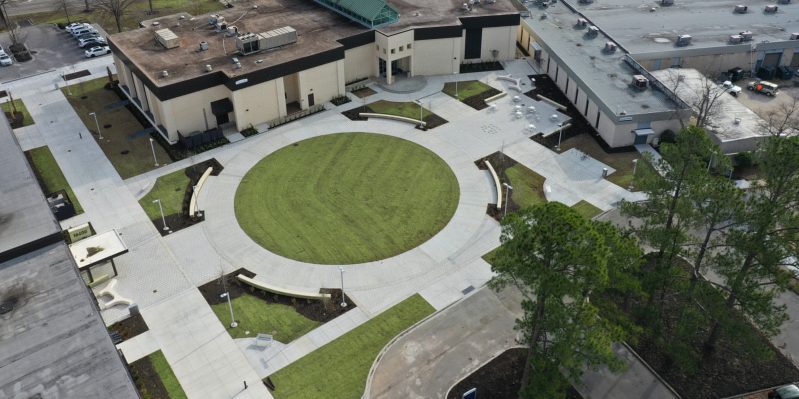 Where there once was an asphalt parking lot now lies a beautiful Green Space courtyard at CCTC's Main Campus in Sumter. The space was designed for students, faculty and staff to gather and also serves as an outdoor environment for our campus community to enjoy.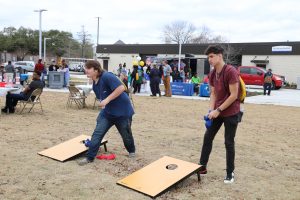 "We are thrilled to have the new space and look forward to our community coming in and sharing it with us," says CCTC President Kevin Pollock.
This project started in spring 2020 and was finished in January 2022. The space now features paved sidewalks, trees, benches, a seating area covered with a pergola and a beautiful grassy area. The space is also equipped with wi-fi as well as multiple power outlets.