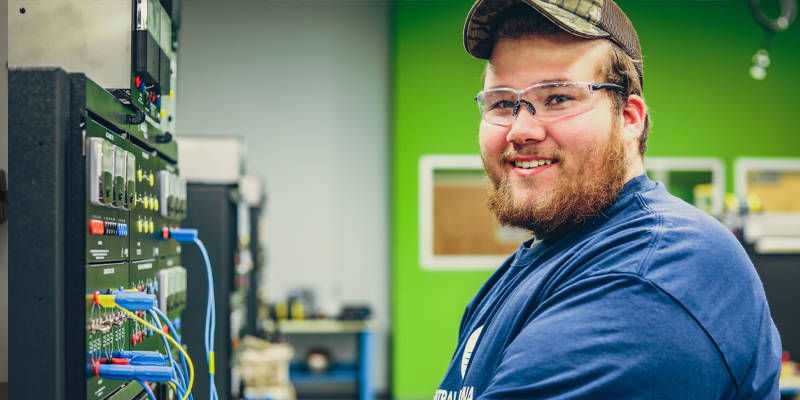 The cost of a four-year degree and student debt loads have risen relentlessly in the last decade. That's why so many students choose to attend community college as an affordable alternative to a four-year institution.
But education at a community college doesn't have to end in a two-year degree. In fact, credit earned at a community college can often be transferred to a four-year school and counted toward a bachelor's degree.
Avoid debt
Education is an investment worth making, but student loan debts can be a huge burden. On average, a 2015 college graduate is shouldering a whopping $35,000 in debt, according to financial aid website Edvisors.com.
Starting at a community college can knock tens of thousands of dollars off the eventual bill for a bachelor's degree. At Central Carolina, the cost of two years (60 credit hours) is $11,640. Compare that to $24,576 for two years at the University of South Carolina (not including fees and room and board). And private university costs are higher still.
Besides saving money in tuition costs, most Central students qualify for federal and state grants, which – unlike loans – do not need to be paid back.
For more information on financial aid, such as grants and scholarships, visit www.cctech.edu/financial-aid.
Experience counts
A transfer plan means completing general education requirements at Central and deciding what major is right for you. Not only will you save money, you will have access to attentive faculty and will benefit from small class sizes and a supportive learning environment.
Maybe you have your eye on a degree from a university where your high school GPA or entrance exam scores kept you from applying. By starting at a community college, you can improve your academic qualifications.
Universities consider admissions for transfer students based more on the work they put in to previous college courses than on high school grades. Getting involved in extracurricular activities like student government and clubs can also improve your transfer prospects.
Plan ahead
The key to a successful transfer is planning. If you know where you'd like to transfer for a bachelor's program, start researching what the university and department requires.
Central Carolina has articulation agreements with many public and private South Carolina colleges and universities in a range of programs. That means credits earned in your first two years will count toward a degree.
What if you don't already know what you want to do? Taking the basic classes first will ensure that you don't waste time and money while discovering your interests. The majority of general education credits are guaranteed to transfer to South Carolina universities.
An academic advisor can help you work out a course schedule and stay on track, as well as help you explore program options. We are here to help! 
Contact Admissions for more information at 803.778.6605 or [email protected].