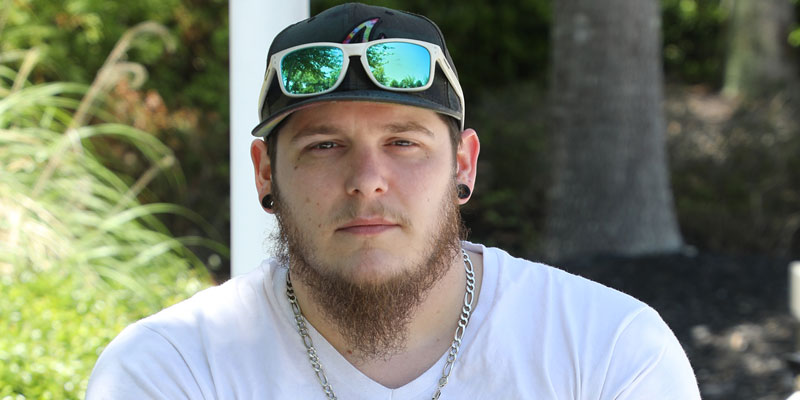 Michael Waddell was a crucial part in crafting two aluminum palmetto trees that now adorn the new pro shop facility at the Palmetto Tennis Center in Sumter.
"It was fairly easy," Waddell said. "We came up with a design on the computer and sent it to our plasma cutting table, which cuts it out into a sheet of metal. We cut the trees in two pieces, made sure everything was smooth, welded them together and painted them."
Waddell and his classmates enjoy these projects since CCTC Welding Department Chair Axel Reis has given them a lot of creative freedom with their class projects. "Axel encourages us to come up with our own projects as well. Currently, I'm working on a bumper for my truck. I've got it about halfway finished and plan on finishing it by summer semester," Waddell said.
"Axel is great at getting all the information we need together and helping us fully understand. He's a very hands-on teacher."
And while Waddell finds being in a wheelchair can make life more difficult, he hasn't let his situation define him or his work, no matter the project. He doesn't let anything get in his way and feels included and encouraged by his instructors and classmates.
"Just telling me that I'm doing a really good job is rewarding to me because I do work hard and try my best," Waddell said.
When he completes his courses this summer, Waddell hopes to find a job in the welding industry before eventually starting his own welding business.